Attended to the Opening of the "Chinggis Khaan" museum
The 860th anniversary of the birth of Great Chinggis Khaan is celebrating this year. As part of this anniversary, "Chinggis Khaan" museum opened newly on October 11, 2022.
President of Mongolia U.Khurelsukh, Speaker of Parliament G.Zandanshatar, Prime Minister L.Oyun-Erdene and heads of foreign diplomatic missions and international organizations in Mongolia, participated in the opening ceremony. Stated honored cultural figures, artists are invited too.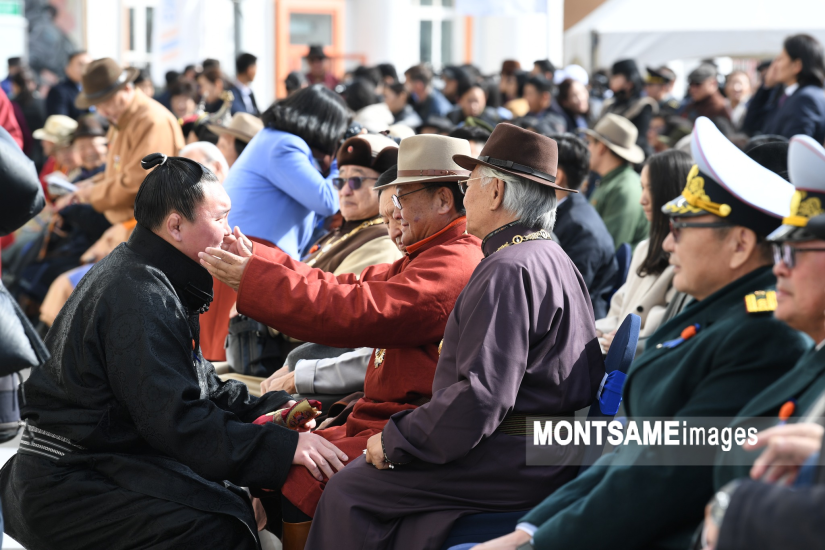 "Chinggis Khaan" museum building has 9-storey of 20,500 square meters which is an international standard complex of research, study and knowledge.
"This museum was named after Chinggis Khaan and it highlights the 2,000-year history of the Mongolian state, including the history of kings and nobles, their role, position, and biographical activities in the history of Mongolia. Museums are huge places for research. On the other hand, it is a big center of advertising, knowledge and enlightenment.
93 percent of the museum's exhibits are original monuments, which is considered such a high result. The rest of the monuments, which cannot be fully represented by a specific image, were restored. For example, when there were rags of an ancient deel, it was re-made as complete according to technology. In all museums of the world, restoration works are carried out according to modern technology. Restoration of paintings, sculptures, and clothing is being done according to that technology. Chinggis Khaan Museum has 10,323 original exhibits and 637 or 5.2 percent of reconstructed exhibits and monuments" said Academic S.Chuluun, director of the museum.