Attended the Ritratti di Poesia in Italy
RITRATTI DI POESIA is now one of the most important events related to the poetry in the national territory and beyond.
The eleventh edition of the exhibition «Ritratti di poesia» was held in Rome, Friday, February 3 U.S., at the Temple of Hadrian in Piazza di Pietra. Mongolian poet Gombojav Mend-Ooyo was invited as a guest poet to the event, where he read his poems in his mother language. The translation of his poems into Italian by Damiano Abeni was displayed on the screen during his readings.
Ts.Jambaldorj, The Ambassador of Mongolia in Italy, arrived at the event hall to give respect to his country's poet.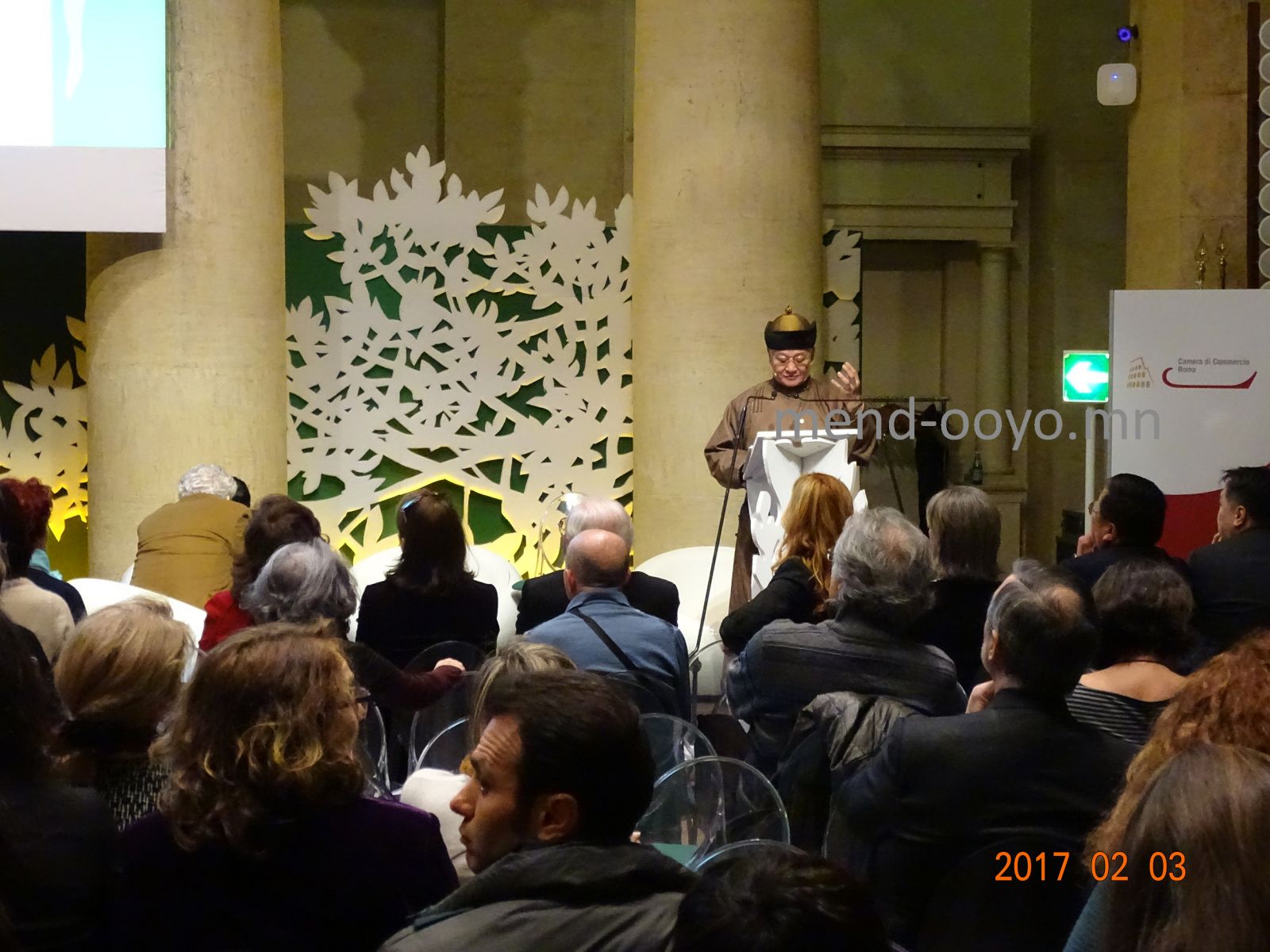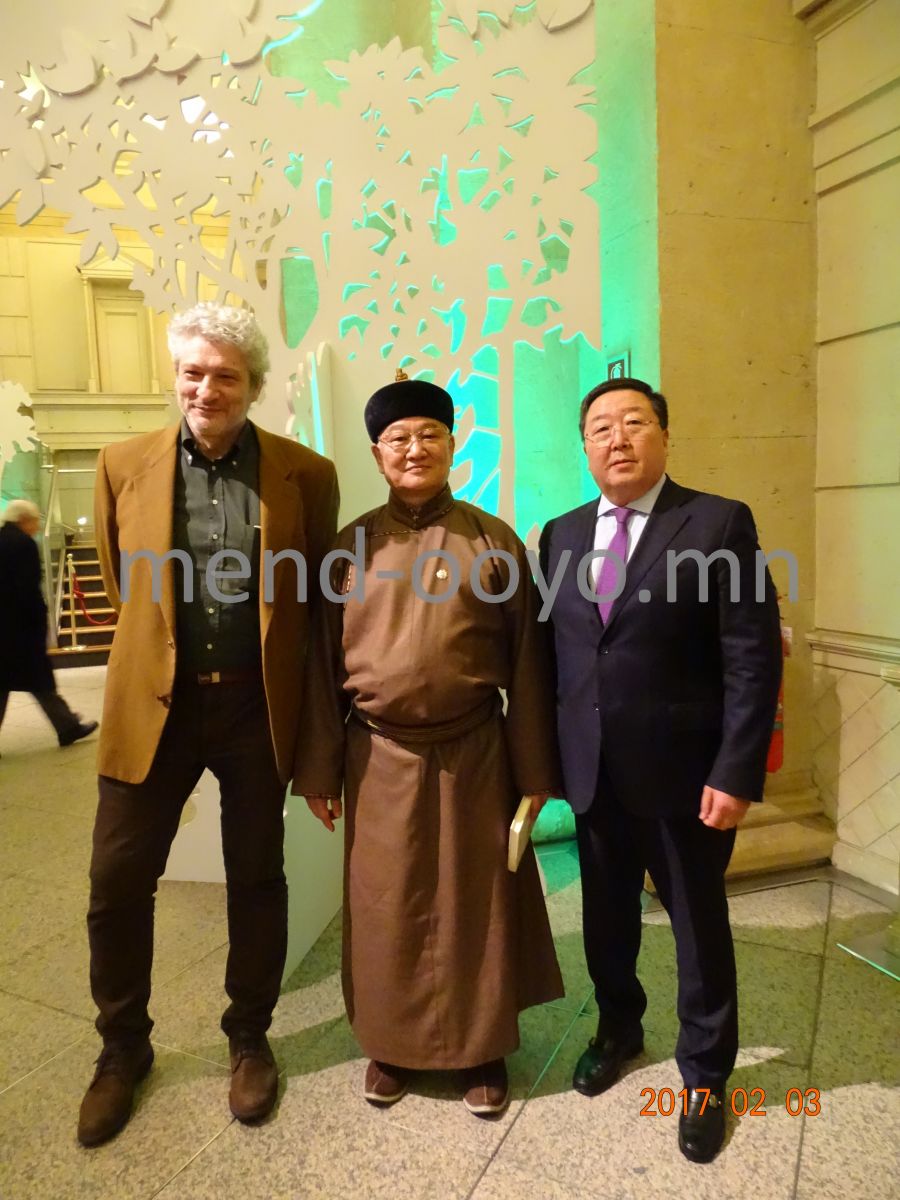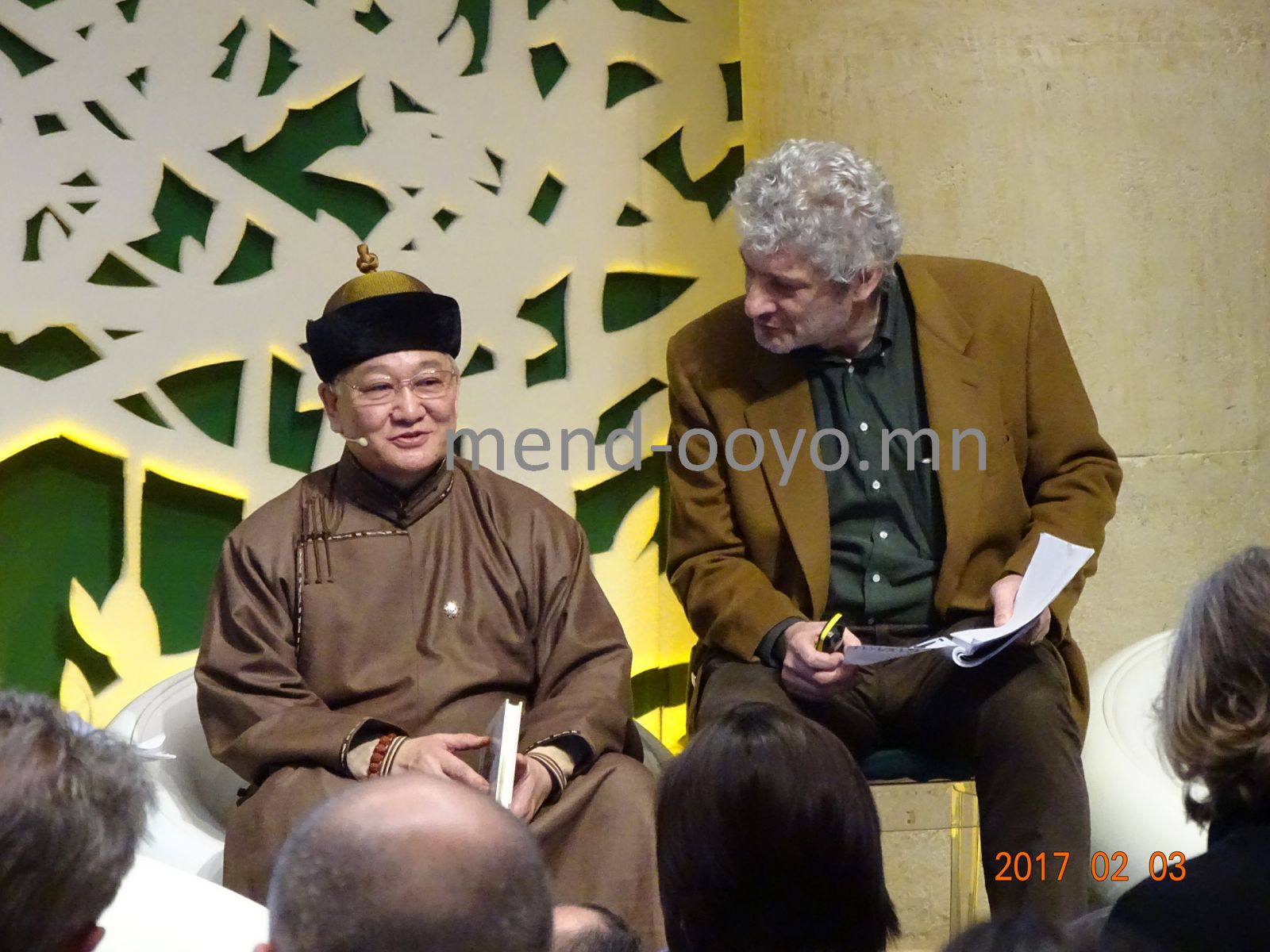 The theme for this year's review was environment and landscape, which is a very central theme in Mongolian poetry. This marks the first year that Mongolian poetry was featured at the Ritratti di poesia. Throughout the day the review focused on the variety of poetic expressions and the importance of very orality. It was open to the public, free of charge.